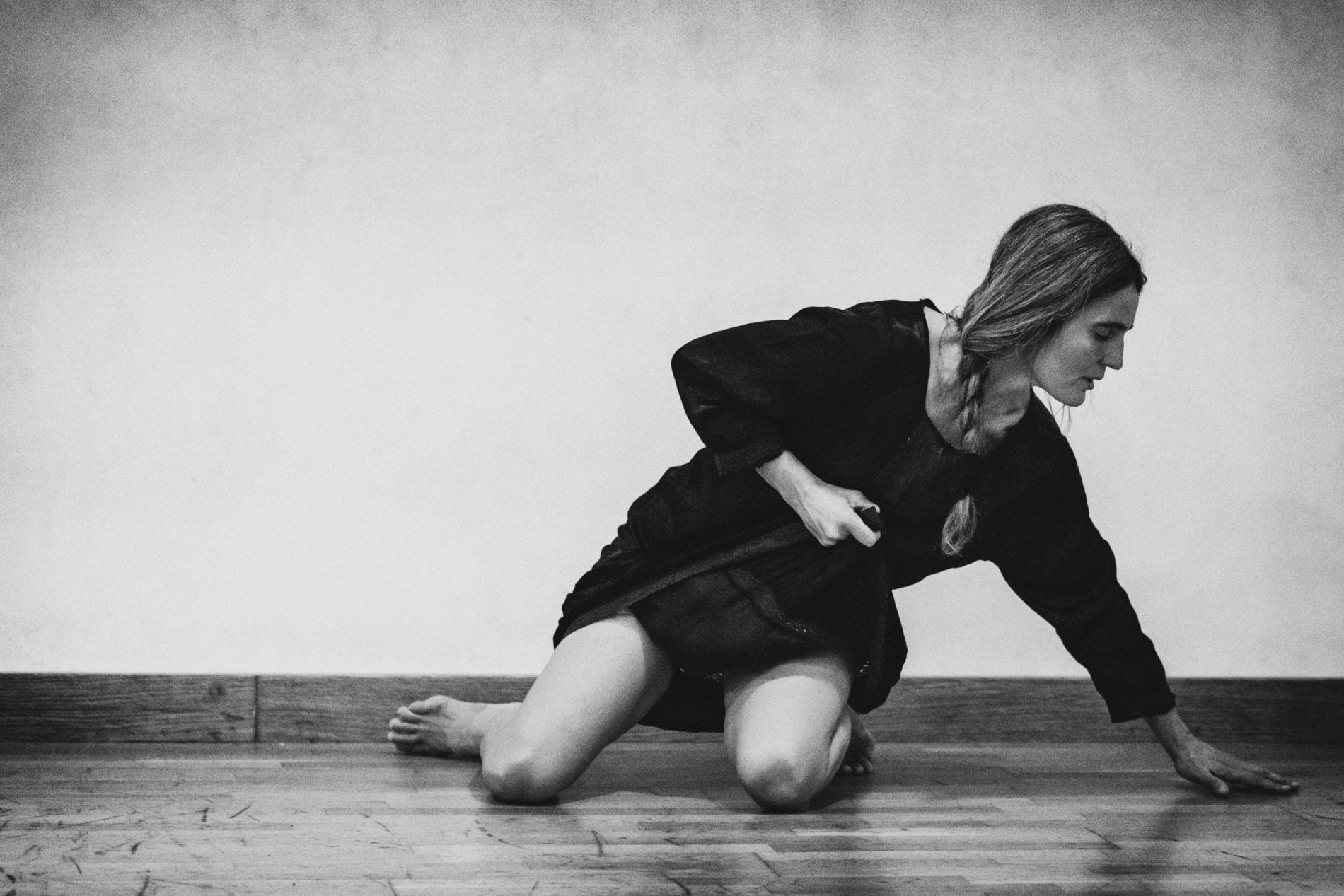 Teresa García Valenzuela
Teresa García Valenzuela's path is oriented towards the art of presence, allowing space for communication potential, self-inquiry, creativity, and the shaping of identity through the body and spatial awareness.
In her training, she emphasizes "Experiential Anatomy" under the guidance of Jader Tolja, a researcher in the relationship between body, culture, and identity. She also incorporates "Awareness through the Body" (ATB) by Joan Sala and Aloka Martí, which provides tools for developing awareness through the body. Her practice is inspired by Seitai, Aikido, the Feldenkrais method, Movement Culture, and Fighting Monkeys.
In the artistic and personal sphere, she has had the opportunity to get to know and work with the actor and theater director Franco di Francescantonio, as well as to train in Viewpoints with Anne Bogart and the Siti Company.
Simultaneously with her research, she has a background in the performing arts as a choreographer, movement assistant, and performer. Currently, she is involved in creative processes with the companies La Barni, Haa Collective, and Creamoviment.
She carries out pedagogical work and provides physical support in various contexts and for people of all ages. She advises teaching staff, facilitates masterclasses in different postgraduate programs, and shares her experience with groups and companies that focus on improving the quality of life.
Living the drift and accompanying others…