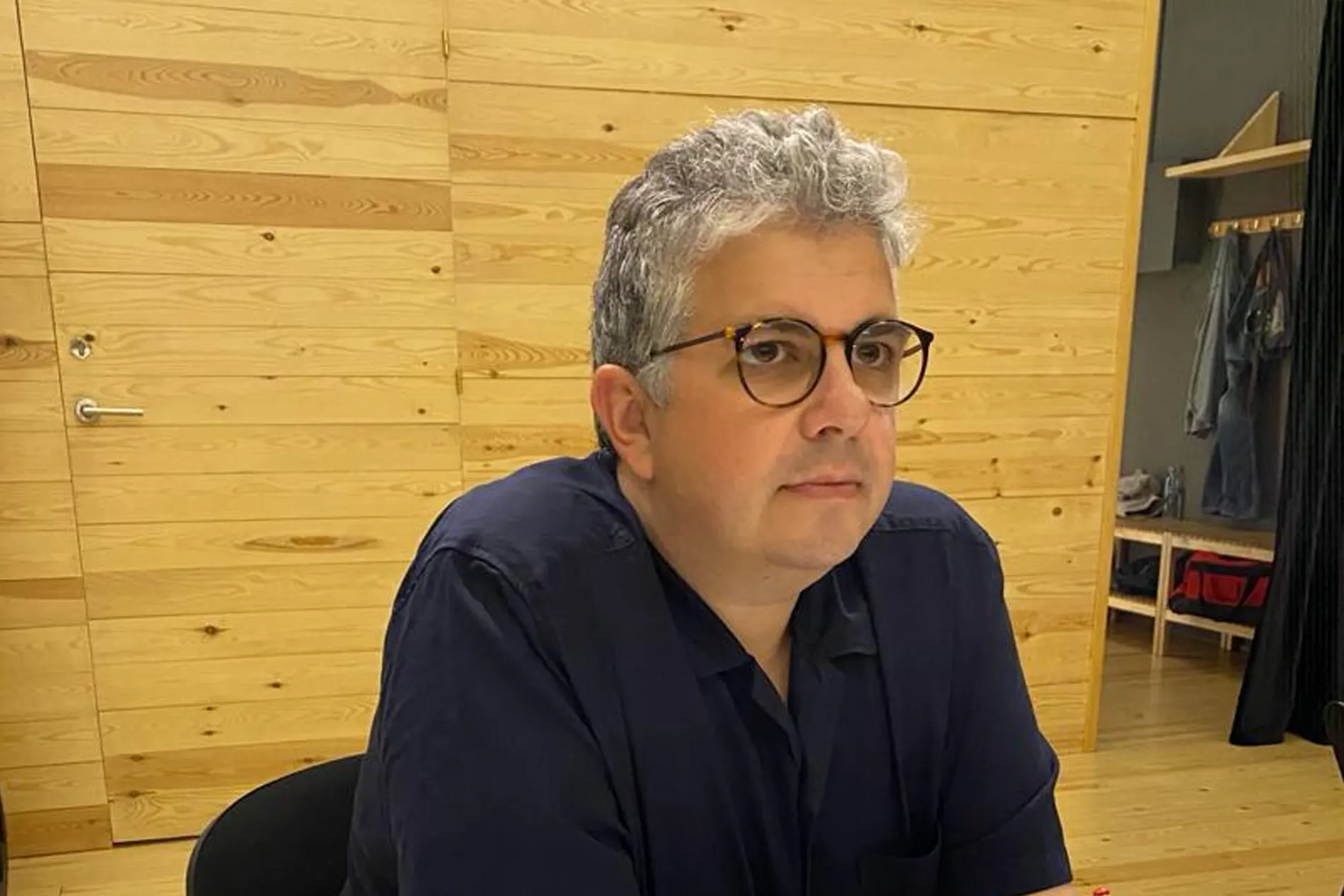 Albert Tola
Albert Tola is a playwright, screenwriter, poet, and professor of dramatic writing for theater and film.
He graduated in Dramaturgy from the Institut del Teatre de Barcelona and furthered his education at the University of the Arts in Berlin (Udk) and at the Sala Beckett in Barcelona, where he studied under José Sanchis Sinisterra and Abilio Estévez. He has premiered or is in the process of premiering some of his works in Barcelona and Madrid, as well as in Chile, Mexico, Ecuador, Turkey, Greece, Germany, Morocco, France, and Colombia (Jorge Eliecer Gaitán Award). Some of the plays he has written include "Salento," "The Last Secret of James Dean," "Fossil Child," "Amir Shrinyan's Bad Nights," "Bad Night," "The Dark Children of Morelia," "Lunar Wine," "The Slow Investigation," and "Sarab." These works have been translated into English, French, German, Greek, Arabic, and Turkish.
As a screenwriter, he co-wrote the feature film "Interferencias" with Pablo Zarezeansky, which won the Audience Award for Human Rights at the Cinemarice Festival in Genoa. As a screenwriting professor, he has directed the screenwriting section at the film schools C.E.C.C. (Centre d'Estudis Cinematogràfics de Catalunya) and Bande à part in Barcelona.
In 2012, he co-founded the NIGREDO company alongside actor and director Rodrigo García Olza, known for its notable works:
The play "Las noches malas de Amir Shrinyan" by Albert Tola, performed by Rodrigo García Olza, premiered at the Teatros del Canal in Madrid.
The play "El palmeral", written by Albert Tola, premiered at the Teatro Akademia in Barcelona, Colombia, and Argentina. The production has been featured at the Festival de Otoño in Madrid, the International Festival of Cádiz, the Festival de Teatro de Cali Brújula Sur, and earned Alejandro Giles a nomination for Best Director at the prestigious Luisa Mehil Awards in Buenos Aires.