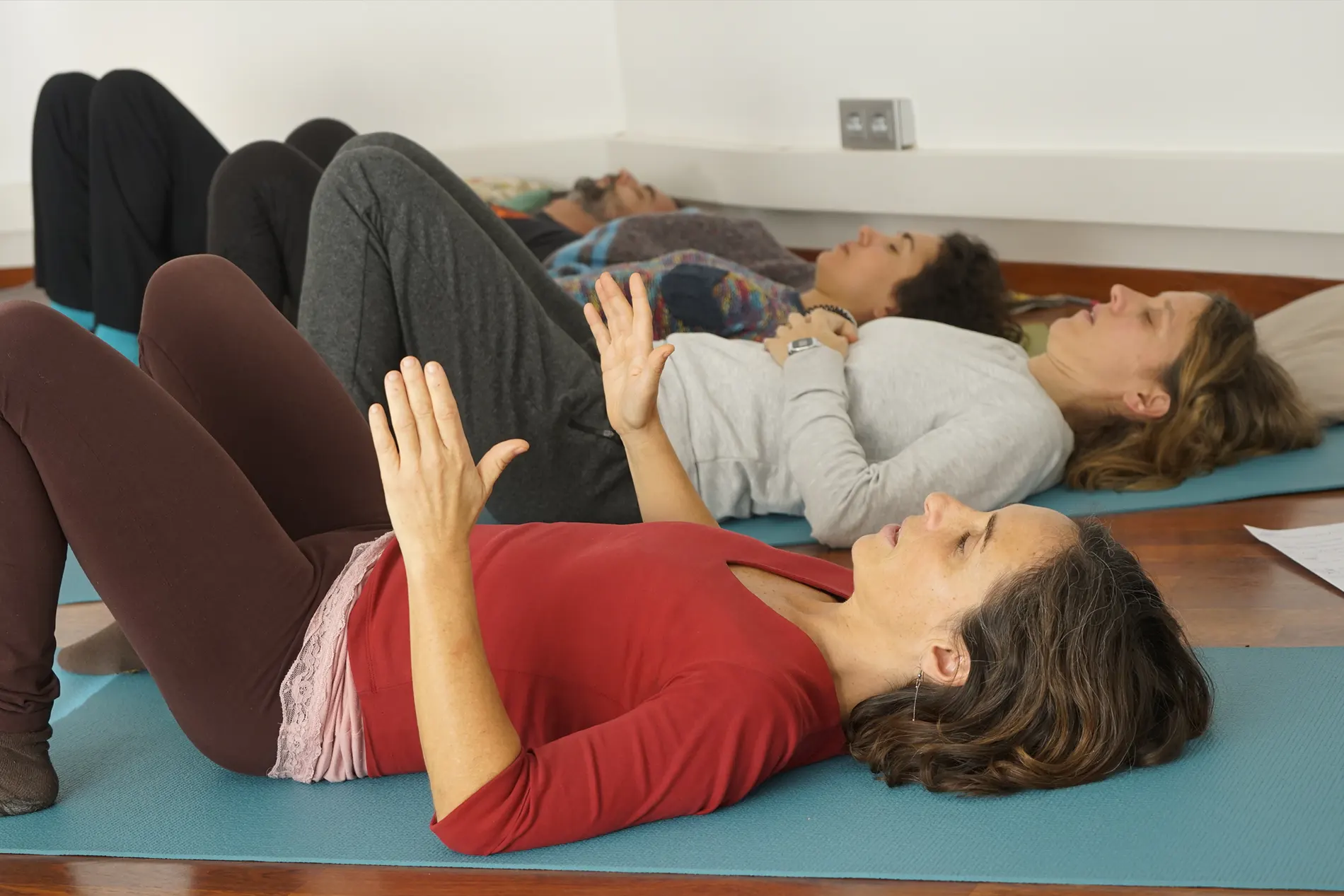 Guiomar Burgos
She has a degree in Dance Teaching from the Ministry of Education, Culture and Sports.
Since childhood she studied different body disciplines and worked as a dancer for more than 20 years with various national and international choreographers in contemporary dance and dance theater companies.
At almost thirty years old, she began practicing yoga, combining it with dance, and studied Kundalini Yoga, Hatha Yoga, and Therapeutic Yoga. He has worked for 15 years as a teacher in Kundalini Yoga and Hatha Yoga teacher training at Happyyoga. As a result of those years, he wrote a Hatha Yoga technique manual and articles in different yoga magazines.
He has specialized in breath work for a decade and calls it Integral Breathwork. He teaches it by collaborating in different training cycles, private classes, group classes and workshops.