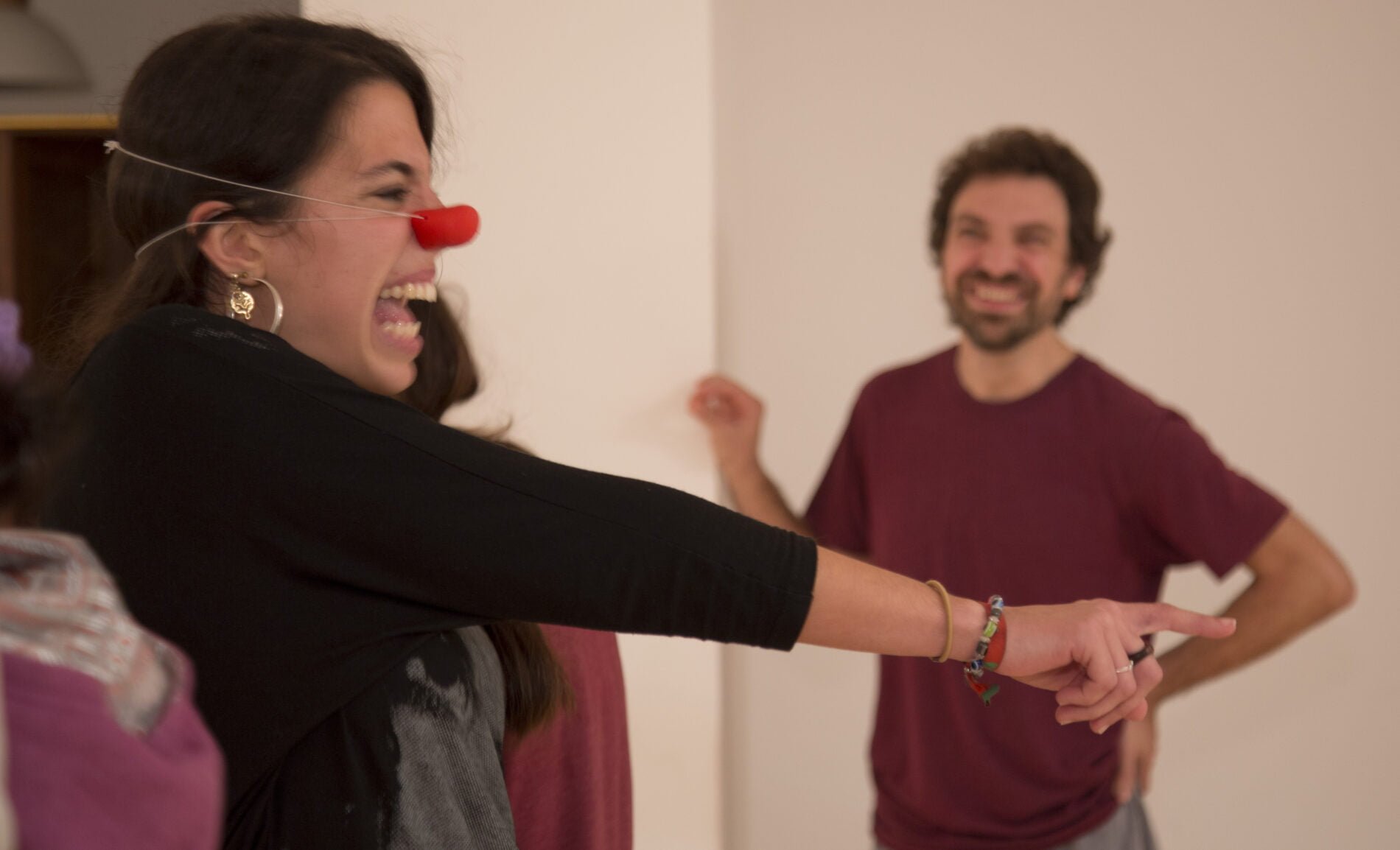 Pau Rossell
Creator and teacher of ConcienciaClown since 2008.
Trained with different teachers of the performing arts and clowning, including: Sue Morrison, Jango Edwards, Alain Vigneau, Eric de Bont, Jessica Walker, Phillipe Gaulier, Gardi Hutter, Cristophe Thellier, Gabriel Chamé, Steve Jarand, Avner Eisenberg , Familie Flotz, Javier Galito, Carlo Mô, Antón Valén and Virginia Imaz.
His interest in clowning and performing arts is accompanied by an interest in the therapeutic field, training in: Gestalt Therapy, Craniosacral Therapy, Bioenergetics, Hoffman Process, Respiratory Psychotherapy, Postgraduate Body and Art, Breath and Voice Method, Authentic Movement, Playful Coaching, Family Constellations, different massage approaches (Californian, Shiatsu, Hamacados…) and doing the SAT program by Claudio Naranjo.
All this breeding ground leads him to create Clown Consciousness; a method that brings together all your knowledge and that aims to accompany people towards the connection with their true essence and with the joy of living.
---
Teacher of: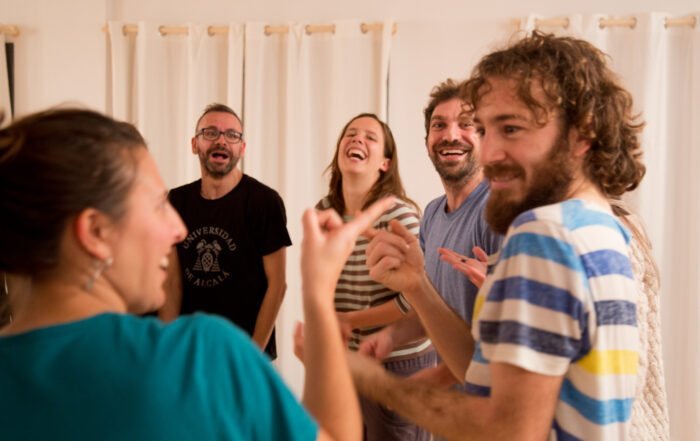 Iniciación Conciencia Clown