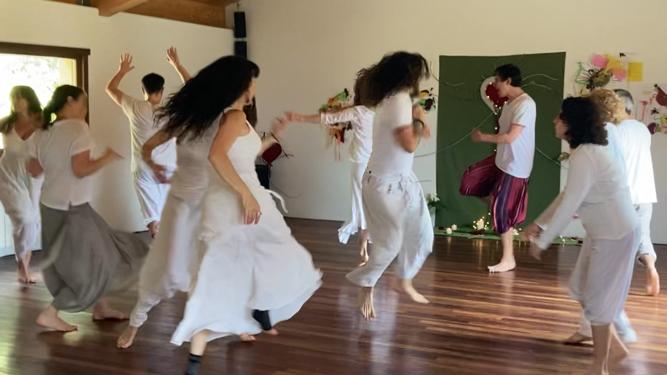 – 5 Fridays of 5 Ritmos® –
The map of the 5 Rhythms® created by the founder, Gabrielle Roth, is a process through movement and free dance, which goes through the 5 elements, earth, fire, water, air and ether, created to help us land in our reality and make us realize that this is the best thing that can happen to us, since living confidently in the present moment, be it more or less to our liking, prepares us for the siguiente stage, just like a rhythm prepares us for the siguiente. Movement is both medicine and a metaphor that transforms suffering into art, art into consciousness and consciousness into action.
These 5 workshops (spread over 1 Friday a month, for 5 months) will be framed with the following theme: TRUST "Trust" 5 Ritmos ® nivel waves. Ana Escoda will create a safe space where you can move freely, being able to recognize yourself through your dance and thus remember the rhythms of the 5 elements that live inside you.
Dates:
October 20: "Oh! My Body"
November 3: "It's a YES, or it's a No"
December 22: "Jump into the Void"
January 12: "Light at the end of the tunnel"
February 23: "I am My House"
Schedule:
From 5:30 p.m. to 8:30 p.m.
You can contact the teacher directly to reserve your place at:
info@hermesterapiaintegral.com